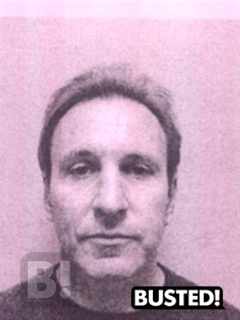 William George Gammon III
(Attorney's License Was Canceled)
This man was an attorney living in the Fort Bend County area. His field was suing homeowners for Home Owners Associations. He took the homes of many people.
Finally William George Gammon III luck ran out, he was arrested, prosecuted and plead guilty to the possession of thousands of child pornography pictures and videos depicting children as young as 3 months old being sodomized. He was sent to the Fort Worth Federal Prison under register number 43958-279. Gammon is scheduled for release on July 20, 2015.
It was only after Dr. Oto Cantu filed a grievance with the Texas State Bar they suspended his attorney's license pending an appeal. If the appeal is unsuccessful, the Texas State Bar should revoke his license permanently.
At last on October 25, 2013, convicted felon William George Gammon III sent his resignation in lieu of disciplinary action so the Supreme Court has cancelled his Texas State Bar attorney's license as shown in the exhibit below.
William George Gammon III is scheduled for release from Federal Prison on July 20, 2015.
The following contains downloadable related documentation in acrobat format (you can click on the link and save the documents).
Texas Department of Public Safety Sex Predator Registration (TX DPS Sex Registry)
William George Gammon III, 20110718, Plea Court Docket
William George Gammon III, 20090523, US Court Gammon's Plead
William George Gammon III, 20110523, Criminal Conviction Houston Press Article
William George Gammon III, 20110618, Criminal Conviction Houston Press Article
William George Gammon III, 20100608, US Court Held Without Bond
William George Gammon III, 20111205, US Court Sentence
William George Gammon III, 20111205, Criminal Judgement in the UNITED STATES DISTRICT COURT(certified)
20121001, State Bar Of Texas, William Gammon Attorney License Suspension (pending his appeal)
William George Gammon III, 20131025, State Bar Of Texas License Canceled
Note that you can also contribute.
If you have any information about any candidate or person, please mail it to us
to the address below or scan and email it to us (electronic document must be less than 2 MB):
KEEP USA HONEST
PO Box 940506
Houston, TX 77094
admin@keepusahonest.com