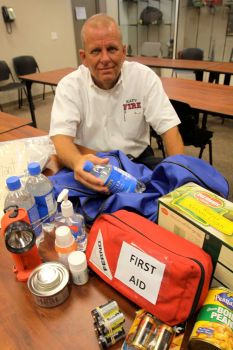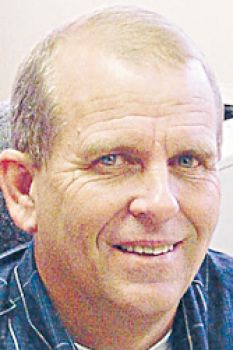 Leslie Marc Jordan, Cheif Fire Department, City of Katy, Texas
Katy fire chief was indicted on charges of taking drugs from the City of Katy ambulances he was hired to protect to serve the public.
A Harris County grand jury has returned an indictment against Katy Fire Chief Leslie Marc Jordan on drug-related charges, according to the Harris County District Attorney's Office.
The indictment, returned Tuesday, accuses Jordan, 58, of tampering with evidence and diverting a controlled substance, said Sara Marie Kinney, spokeswoman at the DA's Office.
The indictment alleges that Jordan diverted vials of Valium from Katy Fire Department ambulances and provided the tranquilizer to a relative.
Attempts to reach Jordan were unsuccessful.
In a prepared statement, Katy Mayor Fabol Hughes said city officials are conducting an administrative investigation into the chief's actions.
"It is an unfortunate situation; however we are going to allow the criminal case to run its course," the mayor stated.
Besides the brief prepared statement, City Mayor Fabol R. Hughes and Police Chief Bill Hastings are silent about the indictment as city officials continue to protect this individual.
This man is not credible and should not be allowed to testify in court in any civil or criminal matters.
Any time you speak with anyone in the Katy Government or police turn on your video and/or audio recorder.
Please contact us if you need any of these information.
These are the charge instruments for stealing drugs and filing official false documents.
Leslie Marc Jordan Criminal Charge Stealing Drugs Records - Certified
Leslie Marc Jordan Criminal Charge False Documents for Stealing Drugs Records - Certified
Sources: See the Houston Chronicle Article in the link below.
http://www.chron.com/news/houston-texas/houston/article/Katy-fire-chief-indicted-on-charges-of-taking-4535258.php?utm_source=WhatCountsEmail&utm_medium=breaking_news&utm_campaign=20130521_BN4535258
Note that you can also contribute.
If you have any information about any candidate or person, please mail it to us
to the address below or scan and email it to us (electronic document must be less than 2 MB):
KEEP USA HONEST
PO Box 940506
Houston, TX 77094
admin@keepusahonest.com