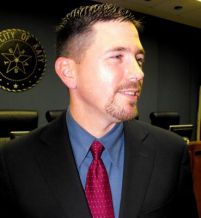 Interim City of Katy No Record Municipal Court Judge Jeffrey C. Brashear
If you want to see how this criminal can conspire and bring false and wrongful charges against innocent people see one of the cases' story in the following web page link: Documentation Proving the City of Katy, Texas Criminally Conspire to Bring False Charges to Citizens Who Make a Complaint.
Jeffrey C. Brashear was named by the City of Katy as an Interim City of Katy No Record Municipal Court Judge. He also works as an attorney attorney with the firm of Brashear Law Firm, PLLC, 16225 Park Ten Place, Suite 500, Houston, Texas 77084, (281) 994-4034 Telephone, (281) 994-4033 Fax).
We have information Jeffrey C. Brashear has:
1. Lied and omitted evidence in his No Record Municipal Court,
2. Knowingly, Maliciously and Intentionally Misapplied and Broke Texas Law,
3. Conspired with ex-convicted criminal City of Katy Policeman Sean M. Kiley, the City of Katy, Texas Mayor Don Elder Jr., City of Katy Police Chief William (Bill) Hastings and Captain Gay Dickerson to ignore evidence and break Texas Laws to convict an innocent person, and
4. Conspired to cover-up the evidence.
This man is not credible and should not be allowed to testify in court in any civil or criminal matters, much less serve as a Judge.
Any time you speak with anyone in the Katy Government or police turn on your video and/or audio recorder.
Please contact us if you need any of these information.
Sean M. Kiley Criminal Record From Deer Park Police
Sean M. Kiley Criminal Conviction Judgments
Note that you can also contribute.
If you have any information about any candidate or person, please mail it to us
to the address below or scan and email it to us (electronic document but be less than 2 MB):
KEEP USA HONEST
PO Box 940506
Houston, TX 77094
admin@keepusahonest.com