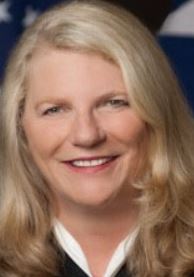 Roberta Lloyd, Harris County Court 4, Texas.
Roberta Lloyd is the judge of Harris County Court at Law 4.
This judge has been biased in favor of lawyers and law firms that donate to her campaign and/or thinks they may have an influence in her re-elections. This judge starts screaming and shows extreme hostility against who ever is not politically favorable to her, even before hearing any evidence.
We have absolute information that Roberta Lloyd has:
1. Allowed an attorney who stole $10,000 from a client keep his money despite the clear evidence,
2. At one point said that convicted felon William Geroge Gammon III was a "gentelman," Since she got favors from Gammon's law firm,
3. Screams and is extremely rude and hostile towards whoever she deems not politically convenient to her,
4. Shows clear bias against the party who she does not see as politically favorable without hearing the evidence,
5. Roberta, in a clear case against Freedom of Expression given by the 1st Amendment of the Constitution, ordered a video to be taken down of youtube from a defendant, even when the plaintiff's attorney had it in his own website for self promotion. Texas trial courts do not issue opinions with  orders so we are not sure of the basis of the order. 
Roberta, although pressures attorneys with her demeaning attitude, trails the other 3 judges especially in the percentage of attorneys who are not afraid to risk ranking her performance as "poor." Over half have given her a "poor" rating, despite the risk of a potential lack of anonymity and the contempt proceedings with which she still gets to coerce attorneys into submission.

She's considered to be a judge who doesn't follow the law and does not behave courteously to attorneys trying to uphold it for Texans' benefit.

If you visit her courtroom, you can see for yourself how hostile and rude she can be.
Laws seem nonbinding in her court unless she wants otherwise. Often laws favoring victims serve as mere annoyances to her, as do the folks who advocate obedience to such laws.

This woman is not credible, is rude, hostile and does not follow the law. Voters should throw her out as soon as possible.
Please contact us if you need any of the information we have about her.

Other links are:

http://texasparkingfacilityfraud.blogspot.com/2010/01/harris-county-judge-rude-hostile-toward.html
Roberta Lloyd Predatory Towing Scams in Texas
http://firstamendmentcoalition.org/2009/06/judge_orders_removal_of_deposition_excerpt_from_youtube/
Note that you can also contribute.
If you have any information about any candidate or person, please mail it to us
to the address below or scan and email it to us (electronic document must be less than 2 MB):
KEEP USA HONEST
PO Box 940506
Houston, TX 77094
admin@keepusahonest.com