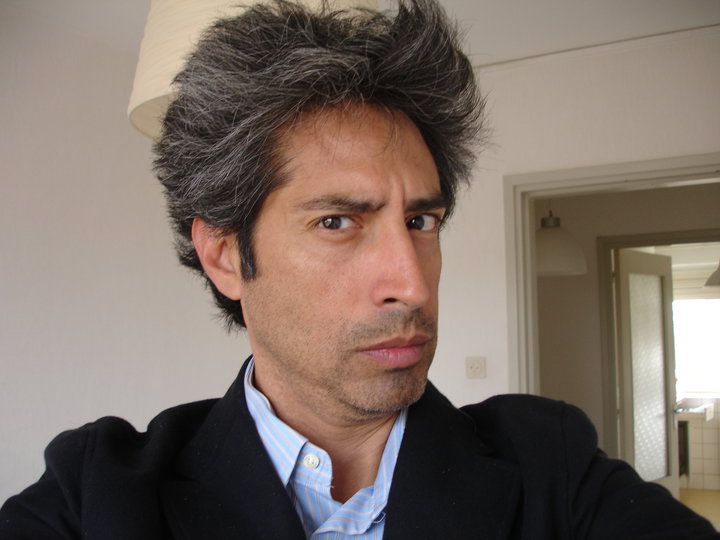 Attorney Ben Dominguez II, Houston, Texas.
RE: PLEASE BE AWARE ABOUT BEN DOMINGUEZ, II FRAUDULENT TACTICS.
TO WHOM IT MAY CONCERN:
I want to make you aware of some issues concerning attorney Ben Dominguez II with an address of 808 Travis Suite 907 Houston, TX 77002-5701, Phone: (713) 224-7333, Fax: (832) 201-7071 Attorney SBN 00786415. Beware this attorney is a cheater and a theif!
Dominguez committed fraud against me after a case he mishandled for me, I found out he was in collusion with the opposing counsels to and was making deals behind my back. Dominguez promised to settle the case we had for the money already paid to him and not take any of the settlement money. After we settled, even after Dominguez promised if we settled the case he was not going to charge me more money, he took $10,000 dollars from the settlement money anyway committing fraud against me.
After the case, we discovered he was hiding in the opposing counsel's office and was in collusion with the opposing attorneys. He asked me for more and more money every time I saw him and at the end made a deal with the opposing counsel to settle the case and instead of just charging us what we agreed, he literally stole $10,000 dollars from us anyway.
He basically defrauded a condominium company as you can see in the attached paperwork (click on the link below), and even after he lost the case it seems he will not pay restitution to the company. Beware he could do the same to you as he did the condominium company and to me.
I am sending you this letter just to make you aware about this fraudulent attorney. This is an unscrupulous attorney who engaged in a in a conspiracy with the opposing attorneys in my case and kept charging us more and more money and then took $10,000 dollars at the end anyway contrary to what he promised.
Also, this fraudulent attorney engages in suing anyone in a frivolous manner just to take money from people without considering any consequences in the manner or the merits of the case. If you lose or win Dominguez will take the money from you.
If this fraudulent attorney does any of these trickeries to you, you might need to find another attorney and report Dominguez to the Texas State Bar (http://www.texasbar.com). Send them any evidence you may have, audio record his lies if possible like we did. In this website you can find other good attorneys as well if needed to find a replacement.
Please be aware that Ben Dominguez is a deceiving liar that we cannot trust and took thousands of dollars from us in a fraudulent manner. We do not want him to do this to anyone else.
If you have a civil or criminal case, be careful when he asks you for more and more money and then he might take most of the settlement anyway if you have a civil case, like he did to us. You might want to look for a different attorney if he gives you signs he might be committing fraud against you too and report him to the Texas State Bar. You can use the form below or contact the State Bar of Texas.
In advance, thank you so much for your time and beware of this fraudulent deceitful attorney that took advantage of me. I do not want this attorney to do the same to others and continue with his fraudulent tactics.
If you have any problems with Dominguez too you might want to consider filing a grievance with the State Bar and/or changing attorney (I enclosed some forms in case you need them).
If you have any questions please send an email.
Ben Dominguez II Judgments Against Attorney
Ben Dominguez II State Bar Grievance Form
Note that you can also contribute.
If you have any information about any candidate or person, please mail it to us
to the address below or scan and email it to us (electronic document must be less than 2 MB):
KEEP USA HONEST
PO Box 940506
Houston, TX 77094
admin@keepusahonest.com